Three-time Oscar winning film 'CODA,' has touched the hearts of many, including those on Cape Ann. The film tells the story of a hearing teenager named Ruby (played by Emilia Jones) who struggles to decide whether she will pursue her dream of singing or help her deaf family with their fishing business.
For Evan Shay, a shift leader at Second Glance, thrift store of The Open Door, the film is particularly meaningful for its ties to the deaf and Cape Ann communities, and the small role Second Glance played while the film was being made. Shay himself is hard of hearing.
See below for a Q & A with Shay regarding the film's deleted scene shot at Second Glance, items for the set purchased from and then donated back to the store (supporting a circular economy and generating funds for hunger relief), and his thoughts on the strides the film has made promoting inclusivity for the deaf and hard of hearing communities in Hollywood.
Revenue generated by Second Glance, thrift store of The Open Door, directly funds hunger-relief programs of The Open Door, serving the communities of Gloucester, Rockport, Essex, Manchester, Hamilton, Wenham, Ipswich, Topsfield, Rowley, and Boxford, with mobile locations in Danvers and Lynn.
Q: 'CODA's crew sourced set props from Second Glance. Is this the first time you've seen that happen at Second Glance?
A: "A lot of independent, budget films have bought items for the set from us. They rent or buy, and often re-donate," Shay said. "The biggest one has been 'CODA.'"
Additional films and tv shows that have sourced set pieces from Second Glance (often re-donating items afterward) include: HBO miniseries 'Olive Kitteridge,' 'The Catch,' and 'Selah and the Spades.' Most re-donate the items they use, contributing twice to Second Glance's business model, directly supporting hunger-relief programs of The Open Door.
Q: What types of items did they purchase, and later re-donate, for the film?
A: "A lot of cottagey, vintage items…a lot of 70s inspired items. The type of stuff you would see if you visited a family member's lake house," Shay said.
Q: 'CODA' filmed a scene that was ultimately not included in the film where Ruby runs into Miles (played by Ferdia Walsh-Peelo) while thrift shopping. In the scene, Miles convinces Ruby to purchase a record and record player. What was that day like?
A: "It was my first day after being a sales associate, being promoted to shift leader. I just got my key to the store that day, and they were scheduled to come at 7 p.m. to set up shop," Shay said. "They showed up with giant trucks and a bunch of people. They set up massive white sheets to reflect light and large lights outside of the windows to film the scene, set during the day, at night. They brought in records, and set up the front of the shop like more of a record store. They stopped shooting at 3 a.m. in the morning. It's amazing how fast they came in and took everything away."
The scene was filmed on Aug. 30, 2019.
Q: As someone who is hard of hearing, what are your thoughts on the film?
A: "I would say the most meaningful part of this movie was its inclusivity of the deaf and hard of hearing community," Shay said. "It had subtitles in the movie theater. It was the first time I've ever seen that. I remember going to the movies as a kid and I'd miss the whole movie because I didn't know what they were saying."
"My family actually moved up here because the auditory-verbal therapists I was working with, Jim and Lea Watson, were here," he added. "To have a movie about something I'm connected to, in the place I grew up, was pretty cool."
Shay, who has more than 50% hearing loss in both ears and was diagnosed at age 2 with bilateral sensorineural hearing loss, stresses that he can only share his personal perspective on the film, however, as the film has been controversial for some in the deaf and hard of hearing communities.
Q: How do you feel about Hollywood's reception of the film?
A: "It's important that Hollywood is changing and adapting to people with all sorts of disabilities. At the Oscars they had speech interpreters, and when [actor Troy Kotsur] received his Oscar, the presenter held the award so that he could use both hands to sign his speech. That was an important moment."
Kotsur is the first deaf man to receive the Oscar for Best Supporting Actor, and played Ruby's father in the film.
Haven't seen 'CODA' yet? Gloucester Cinema is showing the film for one week, starting yesterday, Friday April 1.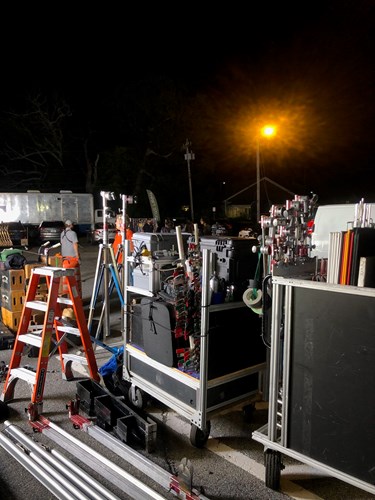 Filming equipment set up outside Second Glance. (Photo Courtesy of The Open Door)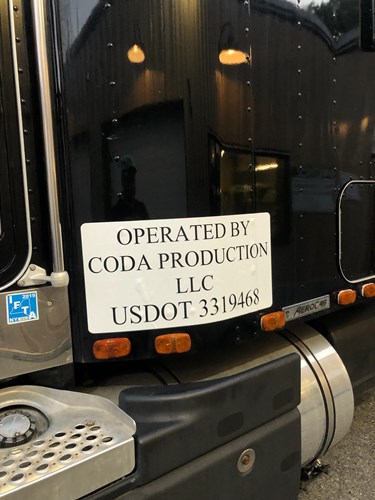 CODA filmed a scene, ultimately not included in the final version of the Oscar-winning film, at Second Glance. (Photo Courtesy of The Open Door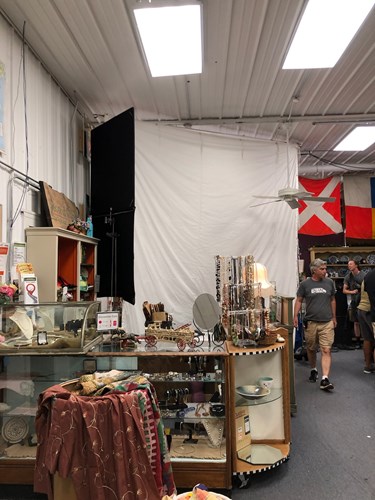 Reflective white sheets and lighting was used inside Second Glance for filming. (Photo Courtesy of The Open Door)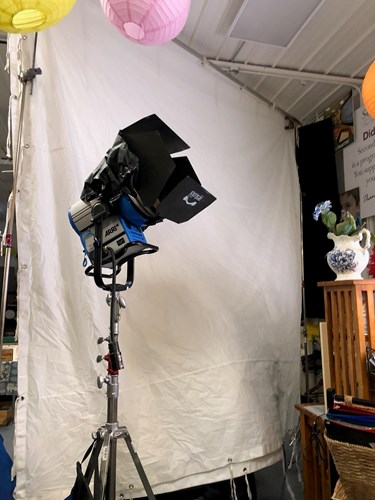 Filming lasted until approximately 3 a.m. the night the scene was shot. (Photo Courtesy of The Open Door)